"Novorossiysk Marine Company" Ltd. is a company dedicated to P&I case handling as commercial representatives whose job is to achieve viable and cost-effective commercial solutions to the problems faced daily by P&I Associations and their members.
The company has been established to provide P&I Club's Members with services enabling them to operate safely in our geographical area and have proper commercial and legal defence.
The mission of our company is to:
advise our Clients, including P&I Clubs and their Members, of possible problems which they may come across in our geographical area and of changes in the domestic law, bye-laws and regulations;

provide preventive measures by arranging pre-shipment or discharging surveys enabling the Club and Members to mitigate claims to the lowest level possible or even to avoid any claims at all;

give Clubs and Members prompt practical advice;

be quick in arranging for proper financial security to avoid ship's detention or arrest;

resolve practical problems giving appropriate technical advice;

perform proper estimation of the third party's losses and damages;

handle average claims providing clients with maximum defence;

give advice on the defence of a claim, its possible development, legal aspects and prospects in litigation, represent our clients' interests at courts;

defend in all respects the position and interests of Masters/Members/ P&I Clubs.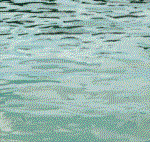 You may count on our prompt assistance!