The staff of Novorossiysk Marine Company Ltd. has been formed in the way enabling to perform all the functions connected with the company activity, namely marine and cargo surveys, legal consulting, protecting agent services, settling marine and cargo disputes etc.
Evgeni Semenovski - GENERAL MANAGER

The Graduate from the Odessa Marine School and Language University Evgeni continued his studies in insurance in England with the "Willis Faber" and "Black Sea and Baltic" companies. For 10 years Evgeni was employed as a Chief Stevedore and then a Deputy Dock Master with the "Novorossiysk Commercial Sea Port". In 1974 he joined the "Ingosstrakh Insurance" company and worked as Ingosstrakh Average Inspector and representative of Ingosstrakh Recovery Department at Novorossiysk, then Evgeni was appointed Manager of the "Ingosstrakh" Insurance Company Novorossiysk Branch. From 1992 till 1998 Evgeni acted as Appointed General Director of the Novorossiysk Insurance Company. In all the above stated companies he occupied engineering and managing posts and has twenty six years' experience in all branches of the marine insurance industry – P&I, hull and cargo.

Since 1993 Evgeni Semenovski has been a partner and the General Director of the "Novorossiysk Marine Company Ltd (Ex. "NMC-NOSTRA" Ltd.) dealing with all aspects of the company's affairs.

Died on November 8, 2003.
Natalia Semenovskaia - GENERAL MANAGER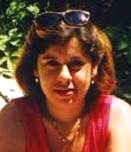 The graduate from Novorossiysk Marine Academy in 1996 specialized in economics and sea transport management and Krasnodar Academy of Law in 2005 qualified as a lawyer Natalia joined the company in 1996 after working in the Novorossiysk Shipping Company "Novoship" on probation. She dealt with accounting and banking matters of the company. From 2005 she is the General Manager of the company.
ANTON KAPLAUKHOV - OPERATIONS MANAGER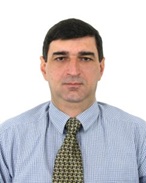 Anton joined Novorossiysk Marine Company Ltd. in 2003 after spending more than nine years at sea as a Deck Officer on a variety of vessel types. He holds a Class 2 Deck Certificate. He was primarily involved with the P&I survey related matters. Anton became our Operations Manager in 2004. Since 2013 he has been involved with the supervision and development of our business. Anton graduated from the State Maritime Academy of S.-Petersburg, Russia, in 1994 and he held a further degree from the Moscow Humanitarian Institute Law Department in 2007.

Operations Manager

Mob. Phone +7 9887626402
tel.+7 8617 613 162
www.mcnostra.ru
mcnostra@mail.ru



Roman Palekha - OPERATIONS MANAGER

The graduate of the Novorossiysk State Marine Academy with qualification of Engineer-Navigator Roman served at sea as a Deck Officer. He joined Novorossiysk Marine Company in January 2004 and worked as a Surveyor and Deputy Operational Manager till May 2011. From May 2011 till July 2013 Roman worked with Economou International Shipping Agency as Specialist of containers shipment in liner's department. In July 2013 Roman returned to Company as Operations Manager involved in operational matters and supervision of our business.

Operations Manager

Mob. Phone +7 9887629673
tel.+7 8617 644 777
www.mcnostra.ru
mcnostra@mail.ru



Tatiana Larkina - INTERPRETER/TRANSLATOR

The graduate from the Kuban College of Culture, Economic and Law and the Pyatigorsk State Linguistic University Tatiana joined our company in June 2003 having previously worked as the leading specialist of the Personnel Department and further on as a translator of the technical documentation on construction of the oil pipeline and the gas pipeline near Novorossiysk. She deals with translation of documents and interpreting, as well as P&I cases connected with injuries and illnesses of crewmembers and other third parties. She is also in charge of general contacts, statistics and invoice accounting.
ACCOUNTING DEPARTMENT
| | |
| --- | --- |
| | Stanislav Fedoseev |


Novorossiysk Marine Company Ltd. appoints experienced marine and cargo surveyors, experts, lawyers, tallymen etc. from different companies which are in agreement with Novorossiysk Marine Company Ltd. to perform relevant services in the Russian and Ukranian Black and Azov Sea Ports. The policy of the company is to employ reliable and experience-proved staff so to meet the requirements of our clients fast and professionally.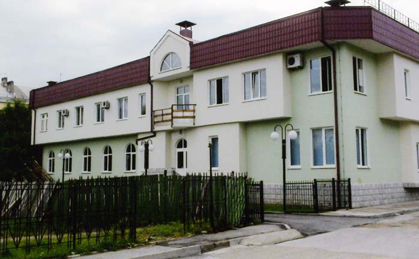 This is our office. We moved to this building in July 2003.