Warning! Port Novorossiysk. Frequency of incidents resulting from violation of P&I Clubs instructions on stowage of heavy steel coils. (21.03.2002)
For the last year the cases have become more frequent when at Chartererís request vesselís Master/Shipowner agrees to have the vessel ultimately loaded disregarding the requirements on safe cargo stowage/lashing and carriage of heavy steel coils. This occurs under pressure of Charterers who otherwise impend to declare dead freight or reject to freight a vessel at all if Owners deny to fulfill this condition of Charterers.
Not long ago notwithstanding the recommendations of the P&I surveyor to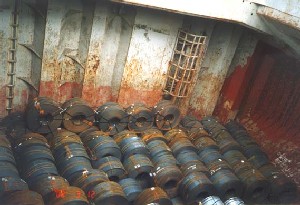 have the heavy steel coils stowed not more than in 2 tiers, at the Chartererís request a vessel loaded the coils in three tiers. In spite of the Masterís demand to insert his remark ďAll the coils in the lower tier ovalisedĒ into the Bill of Lading such remark was rejected by the port and not included into the B/L as the damage was caused on board the vessel after loading. Correspondingly the vessel faced cargo damage claim in the port of discharging.
Recently another case has taken place.
In one of holds of a vessel loading heavy steel coils (of weight more than 20 t) during the loading of the heavy coils in the third tier, what was again done contrary to the P&I surveyorís recommendations, nine coils from this third tier dropped down on the tank top from the height of 2,6-3,8 m. This resulted in major damage to those 9 coils in numerous places and to the tank top plates/frames/beams.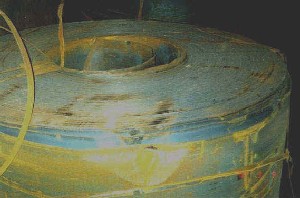 - All strapping bands broken/missing
- Inner/outer edges dented/buckled in numerous places (up to 20 windings)
- Up to 3 in/outer windings nicked in 1 place to a depth in excess of 50 mm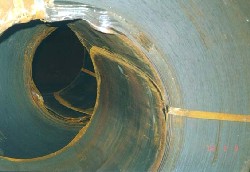 - Inner edges dented (up to 35 windings)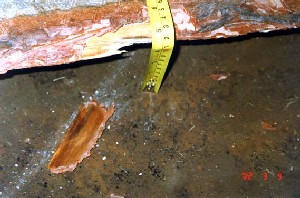 - Tank top plating indented due to dropping down of the heavy steel coil (of weight 20 tons) from the upper tier (the height of 4 m)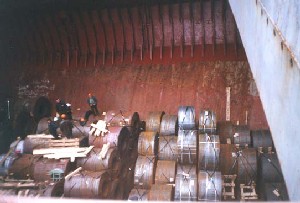 Moreover, during this incident six stevedores were inside the hold and serviced the loading operations, and only BY CHANCE nobody was injured.
So the aim of this article is to put Shipowners on their guard and draw their attention to possible consequences of the above violations, which may exceed those listed below:

heavy damage to the lower tier of the steel cargo,

heavy damage to the steel cargo which may fall down from the 3rd tier during cargo handling operations,

heavy damage to hull,
and more serious,

injury (or death) to the service personal and/or crew members involved in cargo handling operations in the hold.