[ Novorossiysk Port ] [ Tuapse Port ] [ Rostov-on-Don Port ] [ Port Kavkaz ] [ Port Temryuk ] [ Taganrog Port ] [ Yeysk Port ] [ Port of Azov ]
Port Kavkaz
[ Berths & Warehouses ] [ Gross Rates of Handling Ships ]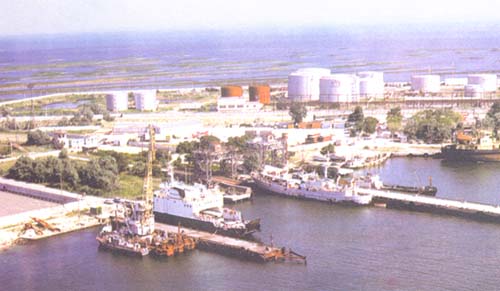 The port of Kavkaz is situated on the Taman Peninsula on Chushka Spit at the Strait of Kerch. Since 1995 the port is open for international cargo and passenger communication. Transshipment of motor transport, oil products, mineral fertilizers in bags and other packaged cargo is carried out at the port.
The port may handle the vessels being up to 130 m in length, up to 14,5 m in breadth and with draft up to 5 m.
Now the southern zone of the port is under reconstruction.
It is planned to increase the turnover of the port of Kavkaz up to 4 Mt.
First hand information on Port Temryuk & Kavkaz Marine Administration homepage (in the Russian language only)